NiftiesVsNfties
Should we call ERC-721 tokens Nifties or Nfties? You decide by crafting monsters with or without eyes.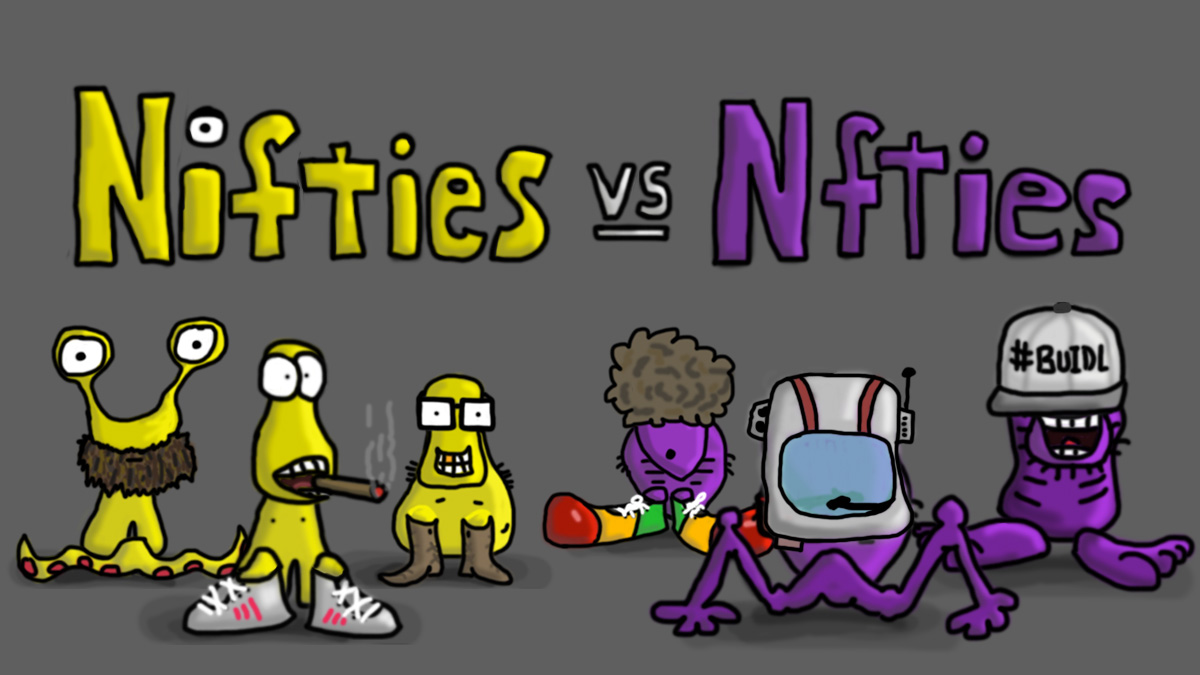 This was a 24hr #NIFTY hackation project on Monday, July 23rd, 2018 to demonstrate my stack and tooling behind blockchain development and orchestration.
Visit https://nifties.io or https://nfties.io depending one which one you like best!
See the full development log with timestamps here: https://github.com/austintgriffith/nifties-vs-nfties